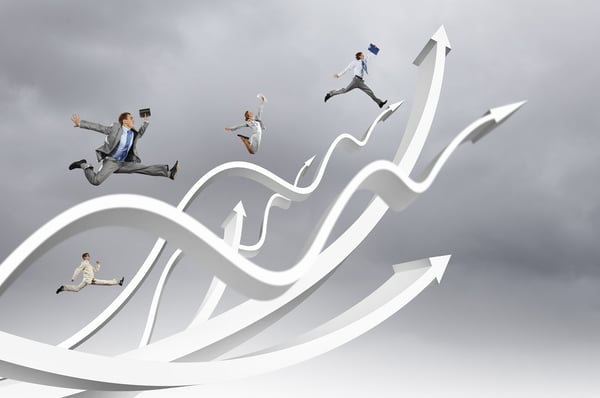 If your mid-market company has outgrown its financials software, you are probably relying heavily on spreadsheets, dealing with corrupt files, or operating under the risk of user roles that are not secure enough for your growing organization.
You possibly have a handful of different HR applications that are disjointed with "swivel chair" duplication of data entry for multiple applications — and this doesn't even address how you are pulling out operational data for your customer, partner or distributor billings.
Maybe you hadn't realized that with continual growth, you are now your software vendor's biggest customer. These things creep up on you while you are busy growing — getting more customers, hiring more people, expanding to new locations, and servicing your growing customer base.
These are things we routinely find when we advise mid-market size companies with regular year-over-year growth.
Here at ERP Advisors Group, we are experts at evaluating the marketplace for what software will help your company now and through your next stages of growth. While we are not limited to any one industry, we are specialists in mid-market companies that are growing and still have owner engagement, or executives who are connected to the owners. The pain points and pressures are similar in these kinds of companies. And in working with the ownership's executives, we help your company swiftly make decisions, unlike large enterprises where decisions are held up by board meetings and company politics.
We do not write the software, configure it or implement it. But our expertise lies in helping you define the criteria for your use cases and finding the best software that can fulfill those use cases. Then we help you find the best implementation partner in your industry. Our connections help us to find the best partner for your region and industry. Even the best solution may completely fail you if you do not get a good partner who understands your line of business.
ERP Advisors Group is regularly referred by our clients, CFO networks, private equity groups for their holding companies and even from software account executives in all verticals. Don't travel this road alone. With ERP Advisors Group as your trusted advisor on your next software initiative, you will be confident you have found the best software for your company for the best price possible with the best partner.