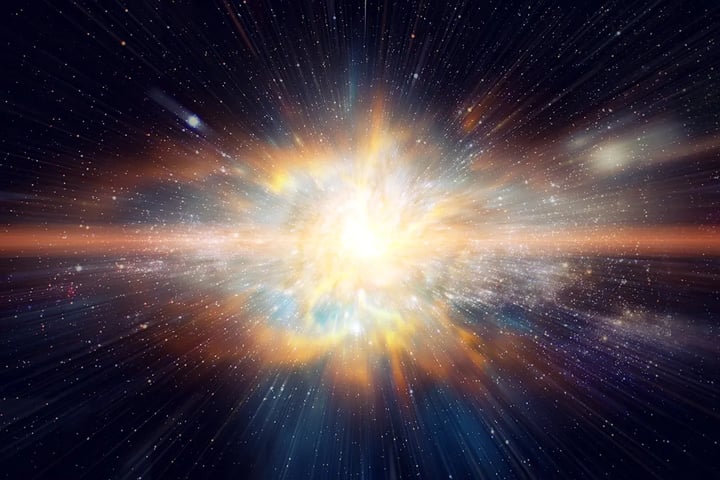 When you are ready to begin an ERP update, there are a lot of questions you may have about the implementation process and how it works. Usually corporations choose a more phased execution, but sometimes the big bang approach could be best for your ERP implementation.
The purpose of such a project is to roll out new software to most, if not all, of your organization. To do that you must ensure the application is up and running with no errors and that everyone who needs to use it knows how to do so. But what is the best way to go about it? What is the difference between a phased implementation and a big bang approach?
First, let's define each kind of ERP implementation.
Phased ERP Implementation: This type of implementation is done slowly, with only certain areas of the organization moving to the new system initially. Once those areas are working well and any issues are resolved, then different departments are also moved onto the new application.
Big Bang ERP Implementation: This method essentially turns off one system and turns on another one. Everyone in the organization moves to the new application at the same time, without phasing out of the old one.
Why a Phased Approach is the Right Way Almost Every Time
There are a few reasons why a phased implementation is chosen most often by organizations. More change can equal more risk. Conversely small changes done over time allow everyone in the company to get comfortable with the new system slowly, with the least amount of confusion. This method gives your implementation partner and your vendors a chance to find issues and resolve them before they affect more areas of your organization.
A phased implementation also allows you to start seeing benefits from the new system, which will then be realized across the additional phases of the project. It lets you use information learned from the first phase to make the next phases easier and smoother. You can also add new functionality in later phases once the earlier stages are done and working well.
As good as this method of ERP implementation can be, sometimes you may have no choice and must change swiftly to a new system.
When a Big Bang ERP Implementation is the Best Choice:
You need a faster implementation timeframe.
You're looking for a lower-cost implementation.
Your entire system is wired together.
The whole organization will be moving to the new system.
You are creating a custom application.
You will be using an entirely new type of platform.
Tips for a Successful Big Bang ERP Implementation
While it may seem a little scary to take on a big bang ERP implementation, it doesn't have to be that way. The steps for an ERP project are essentially the same whether you are doing a phased roll out or implementing the new software all at once. The main difference between the two is that a big bang approach will require many of the steps to be done on the new system ahead of time, before moving from the old one.
1. Lots of Preparation
The success of any big bang ERP implementation is in the preparation. Prior to turning off your old system and moving your organization over to a new application, you will need to have everything set up and ready to go. You will have to complete many of the same steps of a typical phased ERP implementation, but they must be done before you pull the plug on the old system. To prepare for the project, create your project plan, have numerous meetings with your implementation team, and make lists of every process, piece of data and employee that will need to be moved onto the new software.
2. Plenty of Training
If you expect to switch from one software system to another quickly, you will need to have employees who are fully trained beforehand. Be sure to coordinate with executives, department heads, managers, and anyone else you need to line up adequate training for every person in your organization who will be utilizing the new system. As this will most likely be everyone at your firm, this can be a large undertaking and must not be neglected. Do not think that every employee, or even some employees, will be able to simply pick up the new system once it is in front of them. Putting people onto a new application without training is a good way to have a disastrous implementation.
3. Test, Test and Test
In addition to training, big bang software testing is one of the most important aspects of a successful big bang ERP implementation. Just as you must prepare your people to use the new system, you must also ensure that it is functioning correctly. The only way to mitigate the risk of the new application not working properly when you go live is to test it. Don't just do a few tests, do as many as necessary until every department has had a chance to work with it on the test platform. Get employees from every level of your firm to use it and put it through its paces. Only when every area has tested it and signed off that it is working well in the testing environment, will the new system be ready to consider going live.
4. Mind Your Configuration and Data Migration
Some of the worst issues you can have during a big bang ERP implementation are the loss of data or the system not working the way you need it. The key to avoiding data loss is to start moving information to the new system before you actually need to use it. Then have staff from those departments check and re-check to make sure that absolutely everything is there before you move over. Similarly, any configuration of the new application must be completed before making the jump off the old software. Ensuring these steps are done will lessen the risk of losing data or losing time from not having configuration and processes properly set up.
Understanding the key differences between each type of ERP implementation can help you determine if the big bang approach could be best for you.