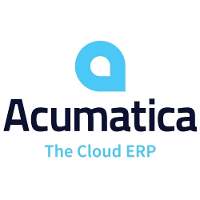 Founded in 2008, Acumatica is a fairly young company that is making waves within the ERP world. Acumatica offers adaptable ERP software worldwide and believes focusing on the customer and offering tailored solutions takes precedent. As one of the fastest-growing Cloud ERP companies for the last six years, many can find themselves curious about all the features this maturing company has to offer. To learn more, click here for this all-out breakdown of Acumatica.



Acumatica

Acumatica has emerged as one of the fastest-growing ERP vendors in recent years, spotlighting them among the prominent list of ERP vendors, despite being a relatively new entry into the ERP market. Headquartered in Seattle, Washington, they have expanded to over 450 employees with offices in the US, United Kingdom, Ireland, Thailand, Canada, South Africa, and Sri Lanka. This allows the company to serve over 8,000 customers, mostly small to midsized businesses.

In 2019, Acumatica was purchased by private equity firm EQT Partners, putting them under the same holding company as IFS AB, a prevalent global ERP vendor. This acquisition would fuel the investment necessary for increasing their competitiveness against the giants in the ERP industry.

What Does Acumatica Sell?

As a "born-in-the-cloud" platform, Acumatica is mainly an ERP solution provider that develops cloud- and browser-based software solutions for small to mid-sized businesses. Their offerings typically fall under the Software-as-a-Service (SaaS) category. Because of their product offerings, Acumatica has also developed a unique network of implementation partners to assist in project go-lives.

What Kind of Partnership Ecosystem Does Acumatica Have?

Acumatica has developed a unique partnership ecosystem to support its product. Their product is sold exclusively through their global network of Value-Added Resellers (VARs). Acumatica supports and educates its partners, ensuring they have knowledgeable and reliable representation of their software.

They also have Independent Software Vendors (ISVs) who deliver various solutions to address specific business or technical needs. These solutions are meant to be utilized under the Acumatica platform. Vertical ISVs who develop on Acumatica's xRP Cloud model create offerings to scale the products on multiple levels. This benefits prospective clients who can round out their Acumatica solution with industry-specific functionality that otherwise might not make it onto the corporate R&D roadmap.

Acumatica utilizes Private Label (OEM) partners that base their cloud offerings upon the Acumatica platform. This is an advantage to Acumatica as these teams build the Acumatica code for regional requirements, enabling them to scale globally. OEM offerings can be resold throughout the Acumatica channel to provide greater offerings by bundling their current SaaS platform with the OEM as modules.

While Acumatica is a young company, its partners often have decades of experience with ERP systems, having represented other ERP platforms. Many partners have added Acumatica to their portfolio or switched from other prevalent ERPs as Acumatica continues to prove itself in the market. This provides a good blend of deep partner ERP experience despite working with a newer product.
Why Does Acumatica Win Over Their Competitors?

The general consensus from users regarding Acumatica is that their product is easy to use, and it provides more than adequate functionality. Additionally, customers typically relay that they receive great customer service from Acumatica Support. Additionally, Acumatica aims to make implementation easier for their clients while also providing a well-rounded product that gives their clients room to grow and expand with.

Being a cloud-based platform also sets Acumatica apart as Cloud ERP grows in popularity. They have been able to learn from the mistakes made by legacy vendors in the market and adjust their product accordingly. They are also one of the very few vendors that allow users to deploy their software on-premises or in private or public cloud environments.

Finally, while their partnership ecosystem may be smaller than others, this is to their advantage. The close-knit nature of their ecosystem makes for individuals that genuinely care about the success of their clientele. This is something that not every vendor can say about their implementation partners.

Conclusion

For many reasons, Acumatica has been one of the fastest-growing ERP companies for the last six years. Their ERP offerings have come of age as demand for Cloud ERP continues to grow and will not stop for the foreseeable future. Acumatica's leadership has evaluated the existing ERP market and learned from mistakes made by their competitors. The company is hungry to grow its market share, and we foresee Acumatica continuing to take the customer-focused actions necessary to continue to grow in the fiercely competitive world of ERP.