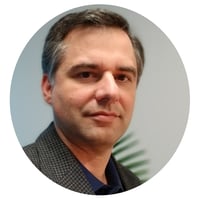 When we started this project with ERP Advisors Group, we had a preferred solution in mind. However, before I could get approval, corporate requested we expand the scope of the project to include all their US-based companies, requiring a solution that could work for all of them. The implementation vendor we were considering suggested an independent review of the needs of all the divisions and recommended ERP Advisors Group. In the end, we chose a different solution from what we originally were going to select because of ERP Advisors Group's analysis.
Our original system was comprised of two different best-of-breed solutions, one for the financial side and one for the production side. The two systems didn't talk to each other, so we had a significant amount of double entries and needed dozens of different spreadsheets to essentially run the company. We really needed one solution that would work as a single source of truth and get rid of any redundant work.
ERP Advisors Group was really supportive throughout the selection process. They made sure they understood our requirements, especially because it was four different companies being evaluated at the same time. While all four are in manufacturing and service, they have distinct product offerings and sales channels. Effectively, we were evaluating four unique manufacturing companies, aiming to identify their common needs. EAG successfully harmonized these requirements and identified the most suitable solutions for all the companies.
They also helped us evaluate a solution that corporate was advocating which we felt would have been overkill for our needs. They were able to demonstrate that this solution would have required extensive staff resources that we couldn't manage and would require additional support that would not be available in the near to mid-term. ERP Advisors Group helped us build a compelling case for why it would not have been the right approach for us. We were able to whittle our selection down to two solutions and from there we could dive into the actual demos. Quentin from ERP Advisors Group and the representatives from the two selected implementation partners did a great job of showcasing their respective solutions. While either solution would have been a vast improvement over our current systems, by the end of the demo sessions a strong consensus had emerged regarding the best solution for our group.