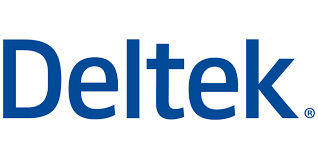 Deltek, a global provider of software and solutions for project-based businesses, quickly rose to notoriety, by providing solutions for advanced project intelligence, management, and collaboration. Deltek puts an emphasis on the people who make an organization, specifically developing products for government, field services, and professional services industries. In this episode of The ERP Advisor, we dissect Deltek's professional services solutions to educate listeners on its position in the ERP market.



Deltek
In 1983, Deltek was founded to deliver software solutions for project-focused industries, specifically government contractors. Its first system launched in 1984, Deltek Government Contracting System, now known as Deltek GCS Premier, was geared towards servicing government contractors. Now the company focuses on government and nongovernment projects-based companies globally. With around 3,000 employees, Deltek will advance its operations and continue to provide innovative solutions to customers around the world.

Deltek continues to grow in popularity and size, with certifications and honors continue to be granted to the organization. Since August of 2022 alone, Deltek has been named one of "Asia's Best Employer Brands," had its CEO recognized for his industry contributions, and received recognition from a Nucleus Research study, confirming the effectiveness of its Costpoint solution with government contractors.

What Does Deltek Sell?




The acquisition of Deltek by Roper Technologies has enabled Deltek to extend its offerings to provide a diversified portfolio of ERP, PSA, Information Management, Field Applications, Business Development, Project Portfolio Management, and Human Capital Management solutions. From cloud to on-premises solutions, Deltek delivers value to customers around the world with varying needs. Its solutions extend through the Accounting, Architecture & Engineering, Energy, Oil, Gas, Management & IT Consulting, Nonprofit, Aerospace & Defense, Engineering Procurement Construction (EPC), Government Contracting, and Marketing industries.

Deltek's staple solution, Costpoint, provides offerings for both Government Contractors and Manufacturing. After over 30 years of development, Costpoint has risen to high ranks within the market, providing innovation and intelligence within an "all-in-one system."

For Government Contractors, centralizing the organization of projects, accounting, and human resources within a single system can empower businesses to make more informed decisions while also meeting rigorous compliance and security regulations. As an integrated cloud offering, Deltek users can rest assured that their data is secure, and their application is constantly being upgraded and improved upon to meet ever-changing governmental and agency cybersecurity compliance requirements. This innovation was recently recognized in a Nucleus Research study where they found that Deltek Costpoint, "enhances organizational visibility, security, and compliance while improving productivity for government contractors" (Deltek.com). Costpoint for Manufacturing runs on the same platform, which ensures its compliance with government regulations, while also improving project success by increasing efficiency and digitalization of complex processes.

Advanced professional services companies utilize Deltek's fully integrated ERP accounting software, Deltek Maconomy, to optimize business operations and increase productivity. Deltek Maconomy's transparency and overall control empower businesses to make more informed decisions, while also delivering flexibility for organizations as they grow. Its functionality even provides complete control over the organization, further enhancing what it can do.

Another staple Deltek solution is Deltek Vantagepoint, formerly Deltek Vision. Vantagepoint puts the focus on the projects and the people that it serves, providing functionality to improve the efficiency, productivity, and profitability of business operations. For greater connection, Vantagepoint provides features across accounting, project management, human resources, and content management, enabling greater visibility.

What Kind of Partnership Ecosystem Does Deltek Have?




Deltek has developed its extensive partnership network on a global scale to include independent software vendors (ISVs), systems integrators, accounting and consulting firms, and value-added resellers (VARs). This network assists customers with integrations and advances its Deltek platform to suit its customers' unique needs.

Deltek's independent software vendors deliver value to users through the development of specialized solutions to be run on the Deltek platform. In turn, systems integrators assist Deltek customers to implement these solutions with their Deltek platform. For general offerings, VARs deliver Deltek solutions to customers outside of the typical sales channels.

Deltek connects customers to consulting professionals for implementations. Accounting firm partners drive success post-implementation, helping customers enhance their solutions.

Deltek Partner Portal provides resources for products, training, and tools to facilitate customer success.

Why Does Deltek Win Over Its Competitors?




Deltek has cemented its position in the ERP market regarding its industry specialization in project-focused industries. Customers who sell to government agencies look to Deltek for cutting-edge technology, enabling them to meet strict compliance standards and security requirements with ease.

Deltek often wins over the competition because of the emphasis it puts on the needs of its customers' project requirements, especially for government-centric initiatives. Deltek focuses on delivering best practices, including earned value management and government contracts projects financials, and analytics which are more difficult in horizontally developed ERPs. In addition to its specialized feature functionality, Deltek pricing assists them with winning deals, especially lower mid-market emerging engineering, EPC, architecture, and construction firms.

Conclusion




Deltek has worked hard to craft its solutions, earning multiple certifications for the security and compliance of its applications, along with the specialization necessary for the government utilization of its products. Moving forward, Deltek will continue to provide innovative solutions to its core customers and will likely continue to expand its operations for the delivery of value
.