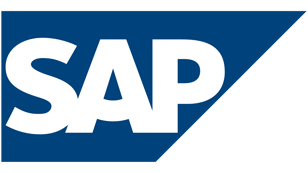 SAP was founded in 1927 with a vision for the business potential of technology. At present, SAP serves more than 400,000 customers and is still inspired to continually transform the IT industry. Being the ERP mammoth that it is, SAP has a multitude of offerings so it can be difficult to develop a full understanding of all functions in order to make a decision for your business. The ERP Advisor has you covered! In this episode, we will provide a sweeping abridgment of SAP to educate even the most novice of ERP users.



SAP
For many organizations and people across the world, ERP is synonymous with SAP. As the largest ERP vendor on the planet, it is true that SAP is at the core of many ERP operations today. SAP was founded in 1972 as System Analysis Program and established itself as the global standard for ERP software. SAP boasts over 230 million users worldwide, utilizing more than 100 solutions across all industries. As a multinational enterprise that employs over 105,000 people globally, it has firmly cemented its place in the ERP space with solutions for small to large businesses.

What Does SAP Sell?

SAP provides Enterprise Resource Planning and many other enterprise software solutions that run business processes and operations. SAP's core software functionality facilitates the flow of information across an organization through scalable transaction processing and automation.

SAP S/4 is SAP's central offering, provided both on-premises and in the cloud, or even as a hybrid deployment. S/4 was developed as a replacement for SAP's original SAP R/3 and other versions. S/4HANA is enhanced specifically for SAP's in-memory database, further optimizing its functionality to users. The platform includes financials, supply chain management, customer experience and relationship management, human capital management, and many other applications that can be integrated on the SAP S/4HANA platform to provide value to users looking to optimize their business operations. At a more specialized level, SAP provides offerings geared towards industry specializations including retail, public sector, healthcare, banking, oil & gas, financial services, and many more.

SAP R/3 is SAP's original ERP solution run on-premises for users to store information; many organizations still run this version today. SAP R/3 preceded SAP ECC, SAP's ERP at the core of SAP's Business Suite. SAP ECC is operated on a web-based application server.

SAP Business ByDesign is SAP's SaaS solution for small and mid-sized businesses. It leverages SAP's in-memory HANA database. SAP Business ByDesign's core functionality includes financial management, customer relationship management, project management, supply chain management, human resources management, and business analytics. Its multi-tenancy deployment allows for ease of use and simplified scalability for users.

Expansions into the small business market by SAP began with the addition of SAP Business One, which was formerly an Israeli company, TopManage, in 1996. Before this acquisition, a vast majority of SAP's offerings were centered around large enterprises. Businesses that utilize SAP Business One typically centralize their ERP functionality around financials, sales operations, purchase order functions, and banking and inventory. Each application within the platform can be used individually but can also be connected to ensure automation and consistency across the organization and its operations.

What is SAP's Partnership Ecosystem?


SAP's partnership network is as deep as its lines of software solutions. From Value-Added Resellers (VARs) to Solution Hosting, SAP has created a network to handle every step of the SAP lifecycle, from initial integration to usage and upgrades.

The Value-Added Resellers in the SAP network are extremely specialized to meet the needs of users based on their platform or solution. SAP VARs also act as advisors to SAP users, guiding their usage of SAP functionality around their needs.

SAP also utilizes partners who develop solutions through Internet of Things (IoT) devices, cloud, and other mobile SAP offerings to advance the functionality of SAP's solutions. These specialized solutions enhance what users can do with SAP, making for greater flexibility and scalability.

SAP developed consulting services programs for current and potential users. Consulting partners lead users through the design, development, implementation, and integration of their unique SAP solutions.

Out of the need for specialized assistance as users move from on-premises to hosted solutions, SAP developed Solution Hosting partnerships. These partnerships facilitated the growth of hosted solutions managed by third parties for SAP users. This offering is unique to SAP as it outsources the resources necessary for users to make the change from demanding on-premises solutions to cloud deployments specialized for SAP's software.

Why Does SAP Win Over Their Competitors?

For many, SAP is the go-to ERP solution, even being synonymous with enterprise resource planning as a whole. When in the details of SAP offerings and solutions, it is easy to see why it wins so many deals because it is so vast in what it has to offer.

SAP S/4HANA offers solutions built to service large enterprises. While competitors in the market have solutions for large businesses, most do not have the same scale and capacity as SAP. SAP has in-depth solutions for all aspects of business operations and can handle very high transaction volume while providing one of the most powerful, technical platforms in enterprise software.

With so many solutions on a single platform, users gravitate to SAP. Large businesses find peace of mind in knowing that SAP can manage its operations while providing solutions that can expand operations as necessary, no matter how much they grow.

SAP does require extensive understanding and expertise to deploy its solutions at a larger scale. In response, SAP has developed a strong partner network to support users who do not have the internal resources to optimize their solutions. Global customers can rely on a network of global SAP systems integrators and consulting firms who can provide the necessary configuration and support services.

The potential for scalability and flexibility also attracts smaller enterprises to SAP. Small-scale businesses experiencing rapid growth may gravitate to SAP as it enables users to start with minimal functionality and work towards large-scale operations while remaining with the same ERP platform. Many small businesses and startups utilize SAP Business ByDesign and SAP Business One for this very reason.

Related, SAP recently announced a new program, Rise with SAP, to accelerate cloud adoption. The program includes the S/4HANA application, the ability to choose a hosting partner, and several advanced platform tools and services to simplify integration and analytics. Rise with SAP is targeted toward organizations with limited IT resources and budgets that still need the scalability, rich application features, and technology capabilities that SAP is renowned for.

Conclusion


SAP has earned its place as the ERP industry's more prevalent software provider. By providing offerings for businesses of all sizes and operations, SAP continues to expand its product line through innovation and acquisition, ensuring that users receive the greatest value from their software solution.