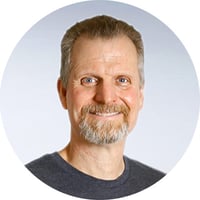 I've worked with ERP Advisors Group on two different projects and it's been a good relationship and a good fit for our company.
I decided to hire ERP Advisors Group because I liked the ability to work with consultants who had no skin in the game on what we were selecting. Their consultants had every interest in looking at our readiness for a particular tool and giving us an immediate view of that specific marketplace. Being able to work with consultants with that kind of experience saved us a lot of time.
We needed help from ERP Advisors Group as were trying to get a new financial planning and analysis program. I knew what program our company might need, but I still wanted to go through the process of evaluation.
In one of the projects I worked on with ERP Advisors Group, we started from scratch, and it was really helpful to get a glance of the market for that specific tool and quickly see who the players were and what the tradeoffs were for each product choice.
I wanted objectivity and I wanted someone who could do the research, or had done the research, and had that legacy. I wanted consultants who had the experience to be able to say, "these are the ten players in the market that focus on your organization size, scope, and budget." ERP Advisors Group was able to do that perfectly.
By choosing ERP Advisors Group, we have been able to achieve our goals with the software we chose for our project. I now love this particular program and the report writing tools that it has. In fact, I would almost hate to do business any other way now that I have it. I'm very happy that I chose to work with their experienced consultants to get exactly what I needed.