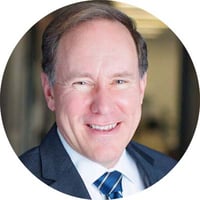 ERP Advisors Group was recommended to us. We were talking to several different providers, but we were impressed with the positive feedback we heard from various sources about their experience with EAG.
Our implementation has gone well. I'm preparing financial statements right now, and I'm very pleased with the new process. Our analysis and reporting capabilities now are so much greater than what we had before.
Our old system was server-based, and we're a global organization operating in nine different countries around the world. So, imagine somebody in Zambia trying to post a single journal entry that takes 45 minutes to upload. The effort required to accomplish basic tasks was significant, resulting in added stress and wasted time. Basically, the configuration of the old system required our staff around the world to put up with a very frustrating system that was just not working anymore.
Every implementation has its challenges. It's a major undertaking but it's definitely worth it. We're really grateful for the support from ERP Advisors Group to get us here.
We were able to get far more done with the help of EAG than we would have on our own. Getting our requirements together and going through the selection process was really key. And EAG gave us tremendous advice on how to negotiate the agreement with our new vendor. EAG also helped set the rhythm and structure of the implementation. I don't think we would have had a successful launch without that help — it was critical.
Doug did a great job, and I think the check-in meetings with Shawn were quite helpful. I still feel like I can reach out to EAG for advice. It was a great initiative and great collaboration. I would highly recommend ERP Advisors Group to anyone doing an ERP implementation.