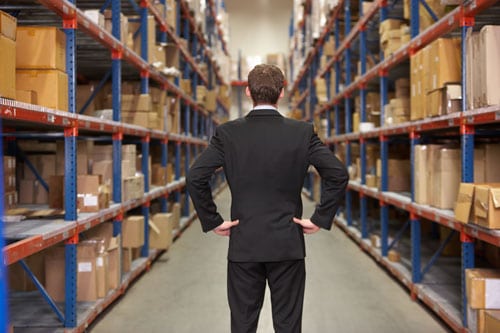 Wholesale Distribution and Manufacturing businesses work with tangible products. The business buys raw materials or products and converts them, either through process, transportation, or both, into finished goods. Orders come in and go out to customers. This traditional process has not changed too much in the last few decades, and it is still the primary value these companies bring.
However technology has enabled many different potential channels to the customer. How do we interact with businesses today? We go online. We look at websites, or use a banking app, or pay the telecom bill online. We have transformed how we shop and conduct business.
That transformation has not changed manufacturing, but it has disrupted channels, creating opportunities and dangers that did not exist before. Following a dropship model, traditional wholesalers or retailers can avoid logistics altogether. Manufacturers can hire contract manufacturers for parts and products they do not create.
Driving all these new business arrangements is digital exchange of information via new, expedient channels.
From Multi-channel to Omnichannel: Does the transition need to change your company?
In a field where anyone can sell anything, customer experience becomes the new mandate. How convenient is it for your customers to do business with you?
Can customers order online?
Can they pay online?
Is customer support available during the sales process?
Can customers service themselves after purchase?
Are their questions answered so they are always comfortable with your service and product?
Technology has revolutionized the way that Wholesale Distributors and Manufacturers interact with customers. When data can be exchanged cheaply and quickly, those interactions can become much more flexible and collaborative. This has broad implications for your business.
From Multi-channel to Omnichannel: Understanding platforms
Products have always traveled different paths to reach the end customer, but the primary question was: Where would the purchase be made? Now, the question is not where, but how. There are many different platforms customers can use to make purchases, request support, track orders, and discuss/research products.
Web sites
Email
Phone
Fax
Electronic data exchange (EDI)
Point-to-point integrations with Enterprise Resource Planning (ERP) systems
Customer is a loose term here. It is equally important to remember that in addition to the end consumer, you may have distributors or external sales reps. There may be other stakeholders in your ecosystem that need to pull information from you on a frequent basis. They need ways to interact with you that they would define as convenient, no matter their preferred platform/s, or they will buy from a competitor. Omnichannel is about opening these different pathways for your stakeholders to interact with you.
Omnichannel does not need to change your business process, especially at first
Opening different channels for communication is difficult enough without impacting fundamental business processes. The initial goal for a digital transformation should not be to open these diverse pathways but to funnel them into one process. Some businesses try to duplicate or translate processes, but this approach can be costly. Imagine replicating a Return Merchandise Authorization (RMA) across different channels.
A better strategy is to funnel interactions into the current process within four walls. Instead of creating new RMAs, grant access to RMA process online. Give Customer Service Representatives (CSRs) access to the exact same tool. The main business logic can stay the same, but enable stakeholders to interact on a screen, in ways that are convenient for their process while conserving yours.
Digital transformation is about changing your organization through significant process improvement by giving your customers, vendors and stakeholders the greatest flexibility for interacting with your business.