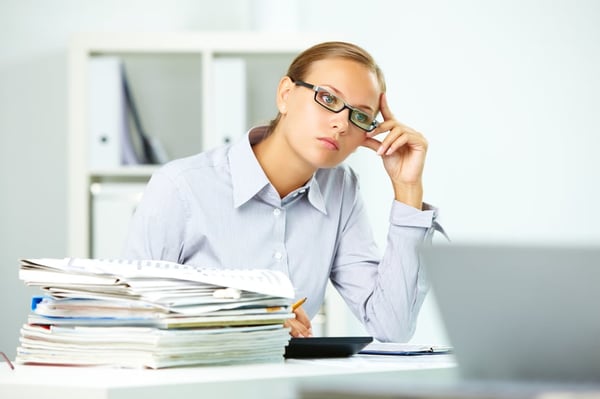 In our most recent edition of The ERP Advisor Monthly Conference Call, we uncovered the secrets of good Human Resources (HR) software and, more importantly, how good HR software can improve your employee morale. You can download the podcast above, or find a summary of the call here. There are very few applications that have such a direct impact on employee morale as HR Software. It is one of the only applications that every employee across an organization touches or uses at some point in their career.
At its core, HR software is made to track basic employee info, dependent and family info, and other specific information about the employee. It includes all the logic and capabilities necessary to pay employees, take out taxes, and perform other basic payroll functions as well as manage benefits. A good HR software will send payment deductions from the payroll processing system to the benefits provider, allow employees to enroll and change elections, and allows a corporate HR manager to administer all of this in one place.
Benefits of a Strong HR Software
A strong HR software solution allows managers to automate many of the tasks that would have been processed by hand in the past. The core HR functions of an organization require a lot of paperwork as well as the need for that information to be available digitally — an HR application can make the entire process seamless. Not only can the HR manager benefit from the software, but employees and managers can also log into the application themselves and pull out any data they may need. A software integration can also tie the company together with their bank and the benefits providers to ultimately improve relationships and data quality.
So far, we've only discussed core HR software and the benefits it can provide. Many applications, though, come with advanced modules that can increase both its capabilities and benefits. Here are some of the additional ways an HR Software can provide support:
Recruiting: If your organization is in a growth phase, the hiring process can be simplified through an HR application. Applicants can go into the app, submit data, communicate back and forth with the corporation, and ultimately get to know the organization and how it operates. Furthermore, the recruiter is able to coordinate the process better, report back to stakeholders, and organize everything in an efficient manner from the initial applicant review to hiring and onboarding new team members.
Onboarding: Once an applicant is hired, an HR application can help transition the employee into their new role by coordinating all the technology from requisitioning key cards and usernames and passwords, to notifying the property manager that a new office needs set up, and everything in between.
Talent Management: After the recruiting and onboarding process is finalized, it becomes time to focus on performance reviews, succession planning, and tracking the overall productivity of an employee. A good HR software will help automate the employee lifecycle, making it easier for managers to input info about employees and perform employee reviews.
Compensation: An HR software can also have an advanced module to help with compensation so that your organization can have a better understanding of compensation decisions. Managers can view what percentage their department is authorized for and allocate those across the department, making them more aware of what compensation decisions could look like.
A good HR software solution —implemented and adopted well in your organization — will handle not only the most basic employee information, payroll, and benefits, but will also help you manage all of your company's HR functions end-to-end.
Next week, we will discuss how a strong HR system can increase employee morale, which makes it one of the few IT system changes an organization can implement that contributes directly to your team's happiness. With several options available on the market, finding the perfect solution isn't difficult and can improve many aspects of your business.