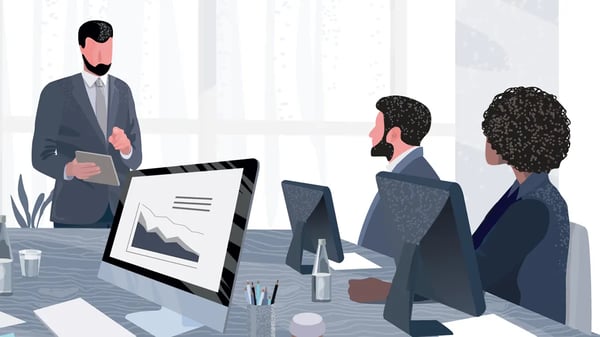 NetSuite is one of the most prevalent financial apps for mid-sized organizations. Their application is also known to be incredibly flexible. Customers can purchase out of the box configurations with solutions that are pre-built for specific industries.
There are four different types of NetSuite consulting firms, and it is important to understand the pros and cons of each.
1. NetSuite Selection Consultant
If you're interested in NetSuite, but unsure if their software solution is right for your organization, you can hire a selection firm. This is one of the services we offer here at ERP Advisors Group. We have done a lot of business with NetSuite and other cloud-based solutions and we work across industries so we can utilize our vast experience to help you validate if NetSuite is right for your company. Once we have validated NetSuite is the right application, we will help you determine the right implementation resources from one of these three options: NetSuite Professional Services, Alliance Partner or Solution Provider.
2. NetSuite Implementation Consultant
Traditional NetSuite implementation consulting is a service you can get from NetSuite Professional Services, which is available from NetSuite directly. You can also get this type of assistance from a NetSuite Alliance Partner, which is a third-party company that is aligned with NetSuite to implement their products for certain industries. Each of these types of consultants has different capabilities and qualifications that could make you choose one over the other, depending on your specific needs.
3. NetSuite Solutions Provider
Another option is a NetSuite Solutions Provider. An Alliance Partner and a Solutions Provider are both designations as official partners with NetSuite, but the Solutions Provider can sell the software and do the technical implementation while an Alliance Partner cannot sell the software. These types of partners can be anything from a small independent entrepreneur-driven organization, all the way up to a large accounting firm that has NetSuite technical implementation consultants. No matter which type they are, they will know how to configure and customize NetSuite to meet your functional business process and technical needs. Think of them as the mechanics for your project.
4. NetSuite Implementation Project Manager
Finally, there's a more specialized offering, which is a firm that manages NetSuite implementations. They do not perform the technical work, but they are the experts on the ERP NetSuite implementation lifecycle. They know how the product should be implemented to have a successful go-live.
Here at ERP Advisors Group, that is what we offer. We have specialized NetSuite implementation consultants who have managed many of these types of projects. We understand the specifics of a NetSuite implementation, and we have experience with solving functional and technical problems that can arise, like managing banking or EDI integrations. We also have an expert team dedicated to addressing data migration challenges in order to ensure ERP implementation success.
What We Do
We offer client-side implementation services for NetSuite projects through the following roles:
Project Manager
This is a person from our firm who sets up the meeting cadence, project plans, budget trackers, and calendars. They monitor every possible aspect of the project, which is vital to ensuring your project moves forward and that nothing is missed that could cause issues in the future.
Functional Analyst
The Functional Analyst knows a lot about NetSuite and how it should function, and they learn your business intimately to ensure your requirements are met. They build business process models to show progress through the system, and they can even assist with testing the application, as well as training and documentation.
Technical Analyst
This is someone who will help with NetSuite data migration tasks. This can include extracting data out of legacy systems, performing data hygiene, and correctly formatting data for NetSuite. This type of consultant also loads the data and tests the loads.
Technical analysts can also do NetSuite integrations with banks or payroll providers, or other third-party business applications such as an expense tracking system. These analysts can assist with integrations with a vendor, or an e-commerce system.
Because there are so many different technologies you can choose from and so many configurations that are possible, you need a specialist who has worked through the NetSuite platform and knows the integration toolset and the right tools to use for a particular integration.
Change Management Specialist
When doing a project, it's important that you have someone who knows how NetSuite is set up, how it works, and how it rolls out across an organization. In addition, you also need a person who can really understand and assess the risks of change management — especially those types of risks that are inherent to a NetSuite project.
This person will understand how training for NetSuite can be different from training for other systems. While a typical trainer will usually do the training on a generic instance of NetSuite, they may not handle training that is specific to your implementation. But this specialized training is part of what a Change Management Specialist can do.
When it comes to NetSuite implementations, sometimes change management can be done too quickly, focusing on the technical configuration of the application, and forgetting about key users. This type of specialist can discover if key users have communicated what they need from the project and whether those needs are being built into the app. Then they can confirm if the users have validated what has been programmed into the app and that it is understood. They will also ensure that everyone is trained properly on the new system. Finally, at go-live they will make certain all users are ready to use the new program.
When it's time to choose a NetSuite product, be sure you get the right NetSuite consulting firm. ERP Advisors Group has the experience to help you successfully go live.