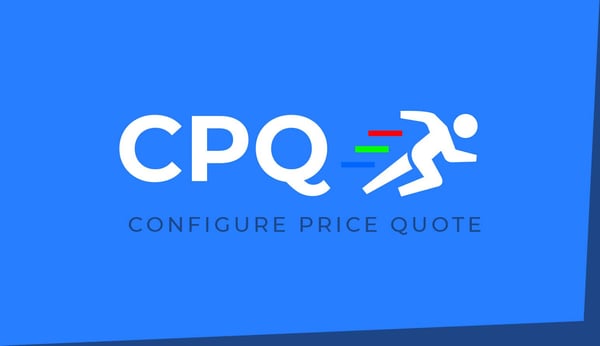 As ERP consultants, we are experienced in all types of software relating to automating the revenue cycle in accounting and recurring revenue. One type of automation that falls under this umbrella is configure price quote software, or CPQ for short. This technology is designed to improve the process of creating sales quotes for prospective customers. When implemented correctly, it's a powerful tool that can transform how a business operates.
We live a fast-paced world where prospects perceive value in timeliness, customization, and ease of doing business. This is where CPQ can help. Let's look at what this type of software can do:
Harness technology to configure product quotes using variables chosen by the client
Reduce time spent generating accurate quotes — significantly shortening the deal cycle
Adjust seamlessly to changing variables (if your pricing changes, it can be quickly updated)
Allow multiple pricing models to coexist (top tier customers may receive pricing incentives)
Minimize pricing errors or omissions enabling your sales team to sell more profitably
Handle a robust range of product offerings while standardizing available options
Assist with new product introductions, as well as the training of new sales people
Reasons to Implement Configure Price Quote Software
Companies are increasingly considering CPQ solutions for the reasons mentioned above and more. Often the pain points relating to Excel, lost bids, manual quotes taking too long, etc., reinforce the realization that automation can help. We often get asked questions if configure price quote software can be integrated with existing systems, and the answer is usually yes. It can be part of a larger software package, or it can be a standalone option.
CPQ solutions also provide valuable analytical data to management as to which products are best sellers. The software is highly configurable offering a pathway for developing the most "complete quotes" (think cross-selling or upselling). From managing your inventory to fostering relationships, the benefits of configure price quote software can be transformational for a company that has relied on manual quoting processes.
We touched on many positives of CPQ software, so what are some of the challenges? They include:
Organizational disruption, where you are now instructing your sales team to change how they sell
Putting rules and governance around your products and configurations can be complex
CPQ will reveal product gaps. It will highlight combinations prospects are asking for
Ensuring manual workarounds are not being used (circumventing the software advantage)
Software is a financial investment, and configure price quote software is no different. As independent ERP consultants, we can assist in analyzing benefits versus costs. We are also trained to find which CPQ software fits your business best and help you implement it.