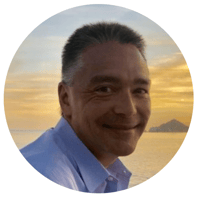 I first found ERP Advisors Group through a Google search for ERP advisors. Seeing that they were in Denver, relatively close to our business, that was the first push to really consider them. After seeing some of the reviews, where their concentration was, and where some of the expertise was, I was even more intrigued. I started reaching out to individuals in my network and found that a colleague had previously worked with Shawn.

I knew I was looking for someone with a very concentrated set of skills and understanding, knowledge, and guidance. I wanted genuine feedback, and the colleague I had reached out to had had a very positive experience with Shawn. That was the catalyst for me to reach out ERP Advisors Group and the project took form from there.

Our company has been on a very aggressive growth trajectory for the last four years. I've been with the company coming up on two years now, but even before I got here, the growth trajectory has been significant year over year growth. It became apparent that the trajectory of the organization was outgrowing our current system to not only manage our business, which is a manufacturing operation at heart, but also from a financial standpoint. We needed to be able to report accurate financials without having to spend seven- or eight- days crunching numbers and running them through homemade spreadsheets. We needed a more formal financial system as well as a planning system, making it clear a change was necessary for continued growth.

Over time, I have integrated seven, maybe ten, operations that were based in basic accounting software and brought them into a formal ERP system. Every one of them was challenging. I understand the niche that the accounting software fills, but it is also apparent how it becomes a limiter in operations as companies grow, which was the case at our company. I found that as long as you stay within its parameters or within its strengths, it does a very nice job.

If the business starts extending outside of that though, it almost forces you to begin working outside the system in spreadsheets and macros. As soon as you start doing that, then that's where problems occur, because now you're working in that basic accounting software as a financial system, but you're manipulating things outside of the system and trying to interface it, making things complicated pretty quickly.

Overall, I would give the project with ERP Advisors Group an A, A minus, in comparison to other implementations I've been involved in. This deployment was my fourth ERP system deployment in terms of launching ERP systems. In comparison to those other three, I would put this one as probably the most successful, and there's a couple different reasons for that.

One reason, relatively speaking, is that our business is fairly simple. It is a single operation, single currency, but with various nuances. There is part of our business that is a fairly straightforward manufacturing operation. You have bills material, you apply labor, you ship a product, you invoice a product, and everything flows from there. But we also have a side of our business that is project based where we test other peoples' products and instead of shipping them a product, we ship them a report or data set. Even though it is a little bit different, we're still producing something, we're still producing a report, so it falls into that realm of production.

Our deployment team is also our management team, so it wasn't as if we could say, okay, we're going to extract the very talented group of subject matter experts to have them go do this deployment thing, while the business is going to run separately. We had to wear two hats. We had to go through all the deployment, learn the system, architect the system, figure out how we were going to structure it, and then run a business that also ended up growing significantly in the same year.

One of the major challenges we faced was deciding to take our management team out of play for a percentage of the year to focus on ERP changes, while also executing a growing business with a remarkable growth trajectory. To credit our team and the individuals involved, they put in the extra time, they put in the extra efforts to pull it off. All of which again is completely to their credit. Clearly it wasn't without tense moments and passionate conversations and everything that goes along with that, but in the end it was successful.

Initially, the most important part of working with ERP Advisors Group was going through and helping our organization identify what would be a good solution for us. Shawn's involvement in understanding our business and being able to take that understanding and his expertise to say that we weren't going to look at or consider certain applications because they weren't right for us was a big help. Shawn helped us focus our attention on mid-tier options that were a better fit for our business. Having that knowledge to look at the benefits and risks of the different software platforms available was invaluable.

I think the expertise of that understanding set us on a trajectory that best aligned with our immediate needs and our anticipated needs as our company continues to grow. That was important because it allowed us to not waste time on a product that was not going to benefit us in the future and cause us to be down the road in two years with a product that wasn't working for us any longer. We'd then be reinvesting time, money, and energy to come up with a better solution for us. There are reasons that companies only do ERP changeovers once, maybe twice in their in their history because it's such a commitment.

The other reality is that there was only one other manager along with me on our deployment team that had experience with mid-tier ERP systems. Everyone else at our organization had only ever worked with our basic accounting system and had never interfaced with an ERP system. We had a very rudimental understanding of ERP systems, so it would have been months and months of just me researching and trying to figure the best ERP system to fit our needs, and it wouldn't have been nearly as complete as what Shawn's understanding had brought to the table.

Another benefit would be the project management Curtis provided us. If Curtis wasn't part of the team, the project would have fallen to me, and that would have consumed more time than would have allowed to execute the business and also learn the ERP system on my own. Having Curtis on the team allowed us to be much nimbler in capturing more complete to-do's along with holding people accountable when necessary. Without Curtis, I would have been running the charts and coming up with where to budget. The weekly conversations I had with Curtis kept the project rolling at the pace it needed and kept us on budget and on task. We would have had a much more difficult time throughout the project if we didn't have Shawn and Curtis to keep us on task.

Had we not had ERP Advisors Group assist us with our ERP, and the job fell to me and our internal team to take on this project, there would have had been some tradeoffs, certainly. I think what would have given is the business. Our clients were dictating the growth of our business, just given some of the momentum we had, so we wouldn't have been able to execute on that had we needed a majority of our focus on changing our system. It would have been much tougher if we had to dedicate more resources towards those kinds of efforts. I would have had much, much less sleep throughout this process, and I fully admit I wouldn't have done it as completely as what Curtis did in terms of capturing things that people would say, even things said just as a side comment. He would capture that in the To Do List that none of us would even register as being a to do, and he would bring that back to the team and say, hey, you had mentioned this was a concern, do we need to revisit this? And Curtis just sitting in the background doing his thing would capture those nuances that could have turned into an issue or a problem down the road. We might have identified it at the time, but may not have given it another thought, which could have created a problem later. Curtis was very, very good at capturing that for us, so we could come back and revisit it at the appropriate time.

I would have no issue recommending ERP Advisors Group. I have already even mentioned EAG to some colleagues. I am more than happy to share my experiences. We have had a very good experience all the way around.