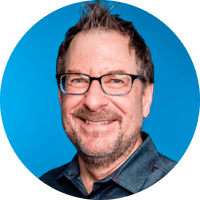 From the start, we knew we needed someone who would be on our side, looking over our shoulder to ensure things were correct, on budget, and on schedule.
We did not have the expertise for an ERP implementation and were using a program that was almost a decade old. We knew we needed someone to help us in this, so we asked our previous software implementation partner if they knew of any companies that did what their company did, except in the ERP Space, and they recommended ERP Advisors Group.

I got references for ERP Advisors Group's clients and called three that helped answer the questions I was having. One, in particular, spoke so highly of EAG that you would have thought she was on their payroll, even though we knew she was not. All the references were very helpful. I asked them not only about EAG, but also about project specifics, and that sealed the deal with EAG. They were elated about the work EAG had done for them, which encouraged us to move forward.

Working with Quentin and Carly was very thorough, and I felt like it helped us to clarify what we were looking for, including providing clarifications to my supervisor, so it was extremely helpful for us.

My supervisor and I agreed that the primary thing we needed was a good accounting system. The problem we had continually been having with our old system was trying to retrieve information from it, as its reporting capabilities seemed to be almost nonexistent. This solution was not built for special nonprofits. We tried training our employees and managers the best we could, but users needed very special expertise that just was not there. It hit a point where anytime anyone needed a finance or accounting report, they had to go to the one person we had on staff who had the technical expertise.

Leadership eventually realized that we could not go on like this. After this realization, we found that the system was also not providing all the information we needed upfront. We needed to be able to generate reports easily, so that became the main criteria for a new system.

Carly and Quentin came in and let us know that there were very specific choices that we needed to look at because they had the expertise to understand our needs without extensive demonstrations from a multitude of vendors. This made us nervous because we had different vendors in mind before bringing them in that were not on the shortlist. We were hesitant but they reassured us that if we were still uncertain after the deep dive demonstrations with specific vendors, we could always do another.

Once we did the deep dive into EAG's first recommendation, we saw that their reporting capabilities were phenomenal. After, we sat with the vendor we had pushed for, only to realize that they truly did not have what we needed.

We decided we were going to pull the trigger, and we got an amazing deal from the vendor we selected. That is to the credit of Carly and Quentin too because they really worked with them to negotiate a deal. Carly did an amazing job through the whole process as the lead. Just watching her manage the deep dive demonstrations and how she tailored things with the vendors to be geared towards us was masterful. We also got to see how well she knew the products themselves, sometimes better than the presenters did. She was invaluable. We can be candid with her about how things are going, and she has encouraged us too, so we have a great relationship.

In general, the people that we worked with from EAG were a perfect fit for us. I felt it was not just a job for Carly. She was invested in our success, and it was like that from the start. Plus, she is a blast to work with.

It was not just a good working relationship, but it was fun. She made it fun and that's the way we are too. We look at people that we're going to work with as team members and we're going to treat you like a team member. It is not just a business deal, and we are going to get to know you, and you get to know us, not just what we do, but how we do it. We want long-term partners, which is what we got from EAG.

The expertise that EAG brought was great, from Carly, Quentin, Erica, and Shawn. Everyone we talked to there was a wealth of knowledge. It constantly affirmed to us that we made the right decision to go with a consultant and to go with EAG.

I would be a reference for EAG in a heartbeat. If I hear somebody is doing or thinking about doing a project, EAG will be my only recommendation.