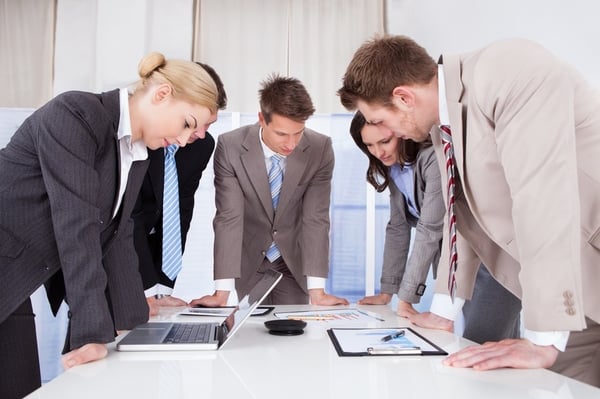 Most acquiring businesses do not fully evaluate their target's business applications before they make a purchase. Then, unfortunately, they discover there is a lot of integration necessary.
On our most recent episode of the ERP Advisor Conference Call Series, we discussed Mergers and Acquisitions as they relate to ERP software. This article offers a couple of different options that can help businesses consolidate their gains quickly without burning down the whole system.
ERP Optimization Options: "Stuck with what we got"
Let's say you have made the acquisition and then strong-armed your way through the integration period. You probably lost a couple of key people and you might even have lost some of the people who recommended the new system. What do you do with the ERP after that?
We are most likely not going to change out the software at this stage, and are just going to focus on optimization.
Bolt-ons and Cloud Solutions
If you have an old application, which doesn't do some of the things you need it to do, then you can leverage bolt-on modules, or most likely, go to market and find a 3rd party best-of-breed cloud solution.
One example specific to an investment bank would be delivering a new solution to achieve the synergistic savings that so much M&A targets. But in post-acquisition, we might find that one half the company uses JD Edwards, another half runs Microsoft Dynamics NAV. So how do we build a solution that allows us to take advantage of our new position in the supply chain?
The answer would be a third-party supply chain planning tool that could integrate with each system and bring in actual inventory and materials information, so you can see where you are making purchases across the globe. Pulling that data into a best-of-breed supply chain planning app can help maximize discounts with vendors throughout the world.
Implementing these solutions can help you leave those transaction systems running on the local level, which can keep users who have been working with those systems for years, productive.
Commonplace Post-Merger Solutions
Here are a few areas where cloud applications have broken the most ground and would be the best place to look first.
Financial planning and analysis

BI and analytics

CRM
Business Technology Takeaways for the Next Acquisition
The workarounds that are available are valuable, and they work to optimally deliver performance without causing another round of change and turmoil, but we hope you walk away with the thought that business applications should be brought up in M&A discussions before the acquisition.
Of course, we think M&A discussions should include business applications because we are ERP specialists, but the fact is, we have seen this over and over where organizations have not taken the time, and later on the acquirer is challenged by unexpected, additional investment in technology on top of their initial investment to buy the company.
But it doesn't need to be that way. The information about systems integration, which is known post-merger, really could have come to light before the deal was struck. If you haven't read our article, M&A: Before You Buy, Ask the Right Questions about their ERP Solutions, there we discuss exactly what that technology due diligence should be.
To actually do this right, this is an area where an expert can end up saving you millions with a very small investment upfront. Give us a call if we can help; we can even help you get in touch with your target's ERP vendors, so you can get some information that way. We have a lot of suggestions to help you.