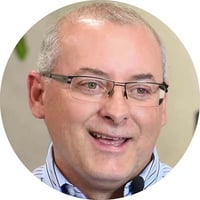 We just did an evaluation and selection, but we've done a few other projects. We did a project where we used ERP Advisors Group extensively in selecting an ERP system and then we had some project management from EAG on that project.
The most recent project we did with EAG boiled down to two vendors — I think we started with seven or eight. Shawn, Curtis, and Carly were the leads on our project. And when things weren't going well with our vendor I reached out to Shawn.
We wanted a new vendor, and Shawn and Carly helped out with that. So, they reached out to a couple vendors that I wanted to hear from, and we narrowed it down from there. Carly found us a really good vendor after interviewing my team and interviewing all the vendors and asking them for their proposals and processes.
I don't think we would've found this new vendor without Shawn and Carly. Their process was just so organized. And I didn't have the time to do the work that they did. I don't know the vendor community the way Shawn does.
I've always admired Shawn. He's such a smart guy, and he's never steered me wrong. He has a really good ability to read people.
Everything with EAG was great. The communication was good. The process obviously works really well. And even the flexibility within the process was good. If something wasn't working, we changed it and adjusted to the situation.
I think that Shawn and Carly got my concerns across to the potential vendors. I also wouldn't have known how to approach contract negotiation without them. Shawn has the experience, and that made the difference for us. The weight that Shawn has with some of these vendors helped me feel comfortable and supported.
I would absolutely feel comfortable referring EAG.